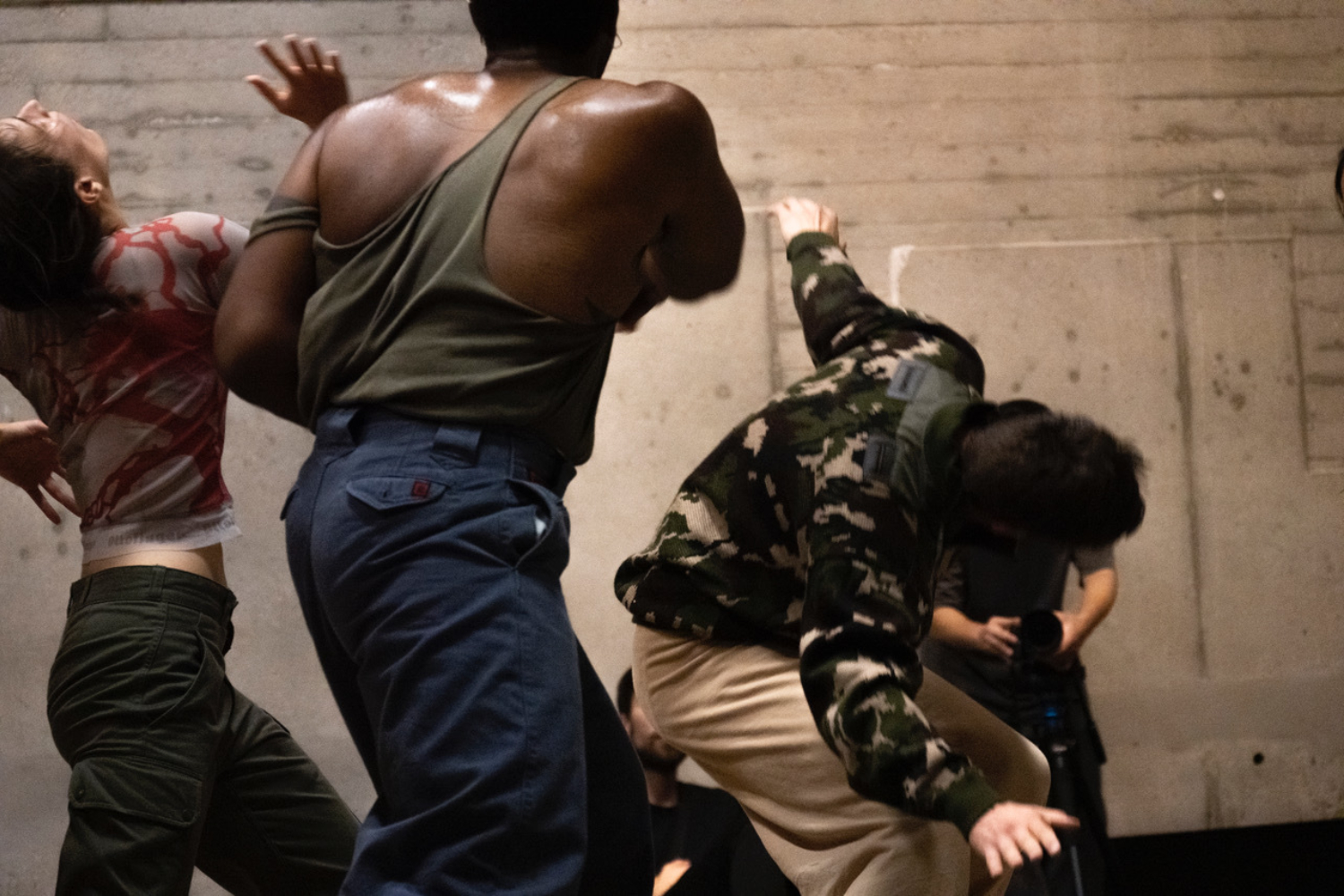 The Collective Laboratory
Mudam presents The Collective Laboratory, an experimental and open-ended project investing Mudam's first-floor galleries and turning them into a residency space. Six independent publishing and performance collectives based in five different European cities are invited to take over the empty galleries during the course of seven weeks.
In line with Clémentine Deliss's notion of the 'metabolic museum', The Collective Laboratory intends to temporarily subvert the static function of the gallery as a display space: the East Gallery, allocated to collectives working with performance, will become a dynamic space for open rehearsals, while the West Gallery will host the backstage and often invisible activities of independent publishing and editorial work (research, writing, translation, collective readings). Both galleries will be accessible to visitors during the museum opening hours, allowing them to witness works in progress and gain access to the creative process that lies behind the slick appearance of a museum exhibition or event. These periods of residency will be marked by several public events that will actively involve the audience in the collectives' activities.
The two galleries will be gradually transformed as each collective settles for a two-week residency in the heart of the museum, inhabiting and activating the space with their work-in-progress and leaving behind traces of their passage – eventually leading to an open-ended exhibition. The residency period will be punctuated by three weekends of public presentations of the collectives' work, with events such as performances, workshops, listening sessions. This unique format gives the collectives the opportunity for a 'dress rehearsal', with no requirement to present a finalised body of work, and for the public to witness the multitudes contained in the processes of artistic production.
This hybrid project is a response to the lack of spaces made available for artist residencies, which coincides with artists increasingly turning to collaborative approaches and collective practices as necessary vehicles to rethink, reshuffle and at times circumvent institutional models and methodologies. The Collective Laboratory seeks to support these collectives by providing the infrastructural, financial and material resources they often don't have access to, while also sharing in their approach to rethink how institutional spaces and resources are used.