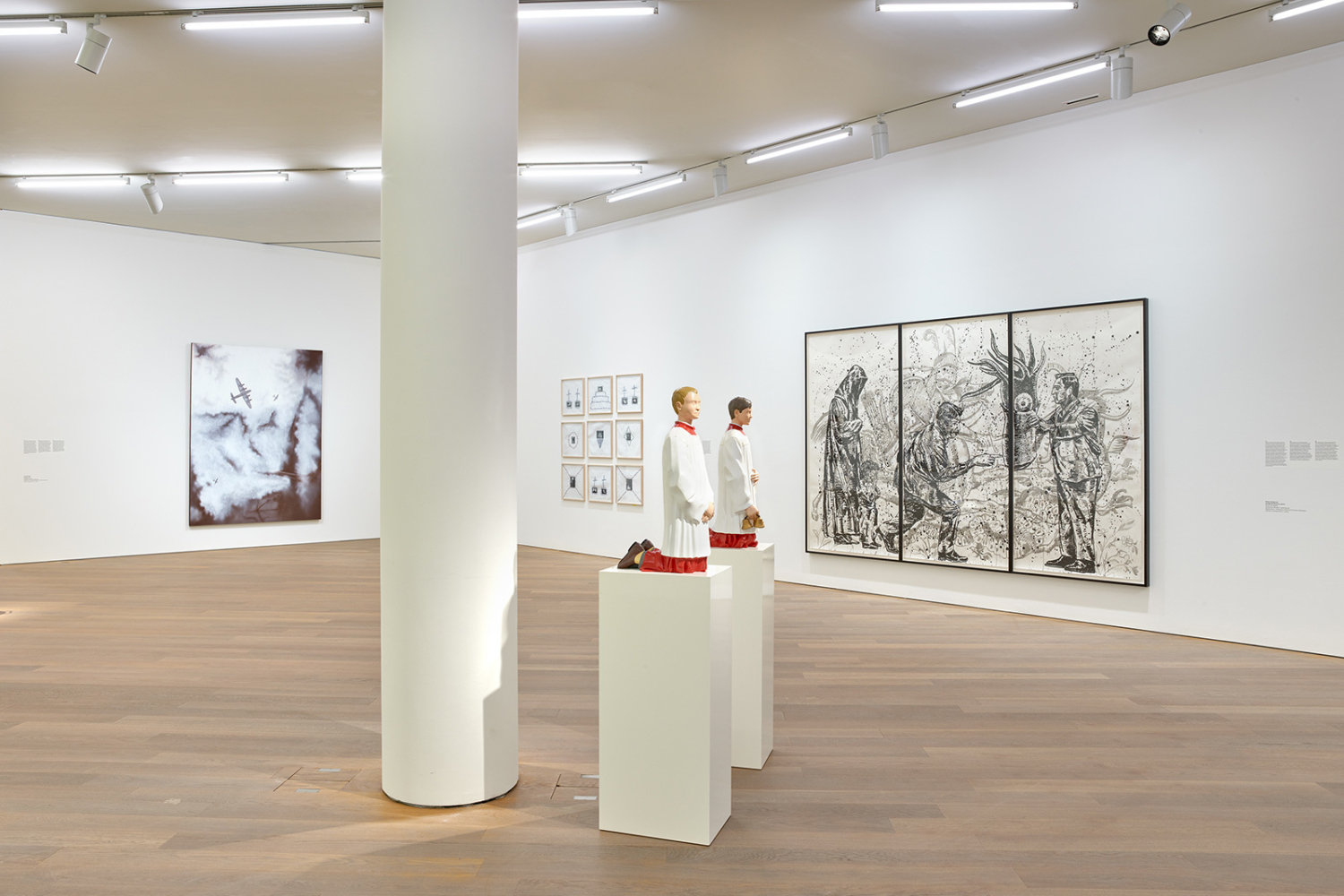 Recent Donations and Long-Term Loans
This display presents over twenty works that have been recently gifted to Mudam's collection or deposited as a long-term loan. From its foundation, in the mid-1990s, Mudam has benefited from the generosity of individuals, corporations, institutions and galleries who have added significant works by contemporary artists to the collection, thus making an important contribution to the development of the museum.
The foyer hosts a selection of recent donations from Myriam and Jacques Salomon whom are longstanding supporters of Mudam. A gift of sixteen works from the Luxembourg-born, New York-based collector, Raymond J. Learsy, to the American Friends of Mudam is shown in the West gallery marking the beginning of a three-year loan to the museum. A major sculpture by Ian Hamilton Finlay (b. 1925, Nassau; d. 2006, Edinburgh) will also be installed in the grounds of the Park Dräi Eechelen in spring 2020. A new installation by Sondra Perry (b. 1986, Perth Amboy) donated by the Luxembourg branch of the international law firm Allen & Overy is presented in the second part of the gallery. This acquisition is part of a long-running partnership supporting the development of the museum's collection of works in the moving image and new technologies.
In addition to enhancing Mudam's collection of works by Daniel Buren (b. 1938, Boulogne-Billancourt); Jack Goldstein (b. 1945, Montreal; d. 2003, San Bernardino); Wim Delvoye (b. 1965, Wervik) and Michel Majerus (b. 1967, Esch/Alzette; d. Luxembourg, 2002) these donations and deposits significantly build upon the museum's holdings of conceptual photography, contemporary French art, German painting and British sculpture. Much of the works presented here dates from the 1980s, a pivotal decade for the collection, which is now over 20 years old and consists of close to 700 works.