Education
Caroline Hoffmann | Médiatrice
Theme: Education
Name of the Book: Ways of Looking: How to Experience Contemporary Art
Author: Ossian Ward
Publisher: Elephant Book

Introduction:

As an art mediator working at Mudam, I am constantly searching for new ways to transmit my passion and conviction for the artworks on display to our visitors – obviously this is not always an easy task. Throughout the book, Ossian Ward applies his strategy of the TABULA RASA (T = Time, A = Association, B = Background, U = Understanding, L = Look again, A = Assessment) to look at different forms of contemporary art, be it digital, performance or entertainment art, and demonstrably makes it more accessible. The 176 pages are easy to read, feature 91 artists from all over the world and they teached me other ways of looking, interpreting, understanding and appreciating contemporary art.
Theme: Education
Name of the book: Akademie X: Lessons in Art + Life
Author: Marina Abramovic, Olafur Eliasson, Dan Graham et al.
Publisher: Phaidon

Introduction:
Akademie X: Lessons in Art + Life comprises 36 lessons from artists and writers from across the globe, including high profile art educators, such as Marina Abramovic, Carol Bove, Mark Dion, Olafur Eliasson, Dan Graham, Joan Jonas, Miranda July, Bob Nickas, Raqs Media Collective, Neo Rauch, John Stezaker, Richard Wentworth and Christopher Williams.
Each of these 'tutors' has written a unique lesson, that contains previously untold stories and identifies the crucial things they wish they'd known at the start of their careers. The contributors draw on their extensive experience in the contemporary art world, ranging from practical considerations about making art and managing professional relationships, to ideological perspectives on the nature of learning and the state of art education in the twenty-first century. Definitely an inspiration for everyone interested in the art world!
Camille d'Huart | Médiatrice
Theme: Education
Name of the book: Narrative Spaces - On the Art of Exhibiting
Authors: Herman Kossmann, Suzanne Mulder, Frank den Oudsten
Publisher: 010

Introduction:
My background in interior and exhibition design has given me the opportunity to create a link between architectural space and the art world, which finally led me to work in a museum. This book will help you immerse yourself in the practice of exhibition design and, perhaps, make you more aware of the space in which the artworks are presented the next time you visit a museum.
Valérie Tholl | Responsable Service des Publics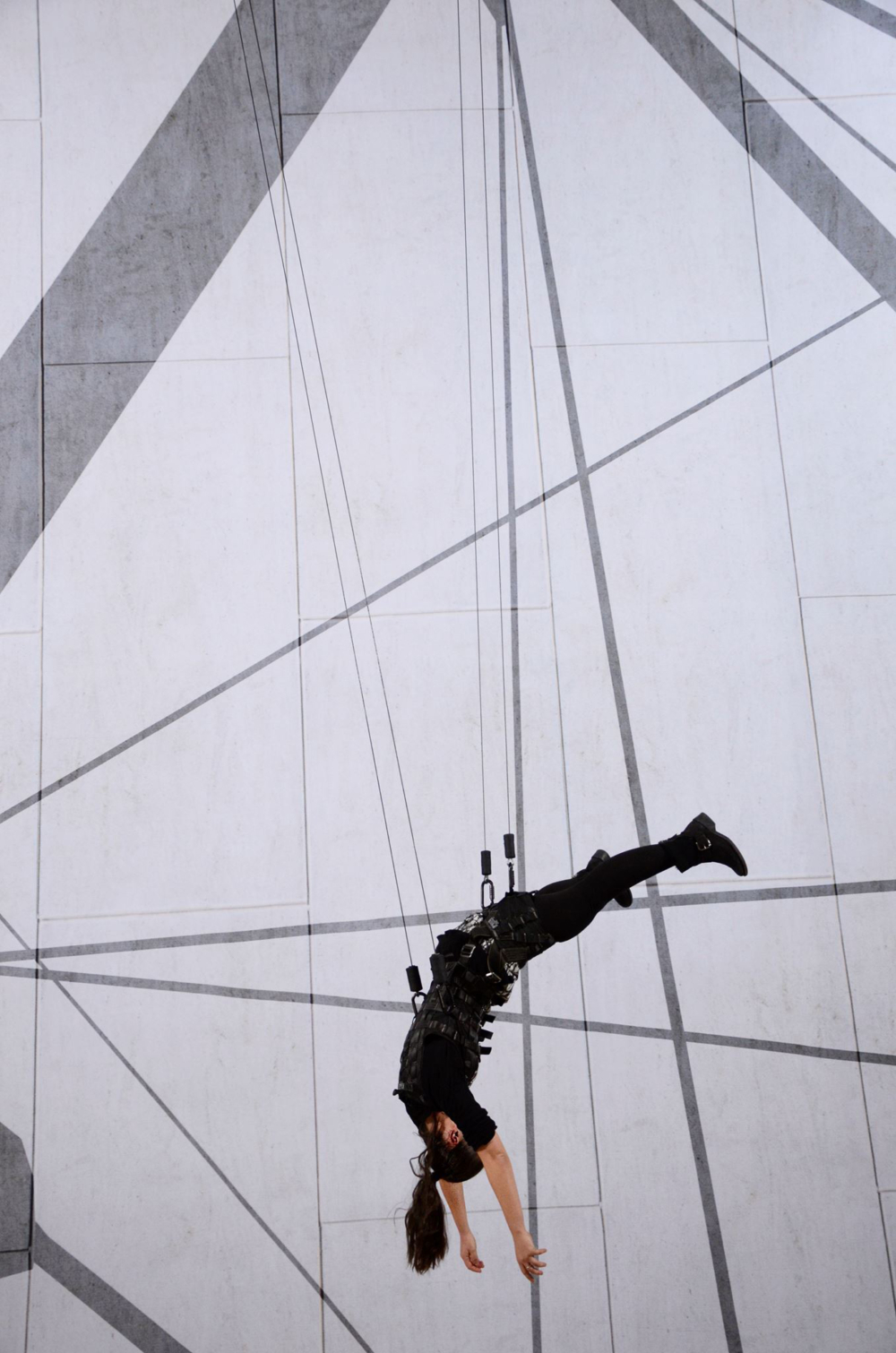 Theme: Education
Name of the book: Ad Reinhardt: How to Look
Author: Robert Storr
Editor: David Zwirner / Hatje Cantz

Introduction:
Ad Reinhardt, who was as much in creation as in mediation/transmission, produced between 1946-1948 a series of illustrations and collages entitled How to Look, which are collected in this book. In a playful and extremely humorous way, he explains how to look at and appreciate modern works of art. These two quotes from the book perfectly reflect my approach to mediation:
'Looking isn't as simple as it looks. Art teaches people how to see.' – Ad Reinhardt
'He's like a Zen teacher. He is teaching you something, but he's teaching it by removing his authority and giving you a puzzle.' – Robert Storr
Magali Weirich | Coordinatrice Communication
Theme: Education
Name of the book: Creative Schools: The Grassroots Revolution That's Transforming Education
Authors' names: Sir Ken Robinson and Lou Aronica
Publisher: Penguin Publishing Group, 2015

Introduction:

How to unlock the creative energy of people (...other then by confinement)? Written by Sir Ken Robinson, whose 2006 TED talk, 'Do Schools Kill Creativity' has been viewed over 60 million times in 160 countries, this book is an inspiration for all those who are enthusiastic about the idea of a school where transmission of culture, the recognition and understanding of difference, collaboration, and individual creativity are considered as key values, next to the economical ones.